The Economic Summit and Student Leadership Conference's mission is to educate and empower youth on financial stability, continuing education, and entrepreneurship by becoming leaders of tomorrow
History of Economic Summit and Student Leadership Conference
More than 20 years ago, Billie Knight Rayford, a member of Alpha Kappa Alpha Sorority, Inc., Theta Theta Omega chapter, implemented the first AKAnomics Summit, as charged by Alpha Kappa Alpha's international leadership.  The AKAnomics Summit was initially developed to provide economic education to children and their parents.  About 2 years later, Theta Theta Omega Chapter President Kaweeda Adams, along with her husband, Eric Adams, of Omega Psi Phi Fraternity, Inc., Kappa Xi chapter, decided to unite their chapters' efforts to inform the community about the economic divide facing our society.  Working together, these organizations have heightened awareness of financial matters among the youth and adults in Clark County. The program continued under the name, Economic Summit, expanding its focus on the youth in the Las Vegas community.
In October 2007, under the leadership of founding President Tanya Flanagan, founding Vice President Eric James, and a host of instrumental officers and members, the Las Vegas Urban League Young Professionals (LVULYP) hosted the first African American Student Leadership Conference. The daylong event, held on the campus of the University of Nevada Las Vegas, also included a parent workshop to help parents answer questions about their child's future collegiate experience.
More than 300 students attended the inaugural Student Leadership Conference, participating in workshops across the campus and plenary sessions in the Student Union. More than 30 workshops were provided, facilitated by members of the Divine 9, UNLV faculty and community experts on a variety of subjects from Free Application for Federal Student Aid (FAFSA®), to the benefit of engaging in campus organizations, study programs, work study and more. Financial aid, campus life, safety and working as a student were topics addressed in the parent session.  We were joined by an additional 300 members of the community, elected officials and UNLV faculty. The day incorporated a special presentation by the NAACP's Afro-Academic, Cultural, Technological and Scientific Olympics (ACT-SO) program and included special guest speaker former UNLV athlete, turned NBA star player Larry Johnson fondly known as "Grandmama." Thanks to a partnership with then State Sen. Steven Horsford, McDonald's Corporation, State Farm Insurance, Community Bank and The Daisy Miller Foundation; more than $35,000 in student scholarships were awarded.  LVULYP recruited students across all Clark County high schools.
Research still paints a pretty dire picture of financial literacy among Nevada youth. According to a 2014 report from the University of Nevada, Reno, "A 2014 Study of Financial Education in the Clark County School District," male and Hispanic students scored lowest among the 4,000 students from 19 schools on the Operation HOPE Financial Literacy test. And 80 percent of African American youth failed the exam. The financial skills gap hurts our students' ability to make wise credit decisions, attend college, find gainful employment and lift their families out of poverty. The changing face of the American Economy was the driving force behind the initial Money Matters Seminars. A disproportionate 63% of the wealth in America was concentrated within 5% of the population.  What does this group know that the rest of us don't? The answer – plenty. 
The current Economic Summit and Student Leadership Conference (ES&SLC) was formed in 2010 with the addition of the Urban League Young Professionals and the Urban League Guild. The Young Professionals and Guild added their resources and experience from their very own, previously successful, Student Leadership Conference to the Economic Summit. The partnership became an instant success and added a beneficial and educational entrepreneurship workshop component to the program.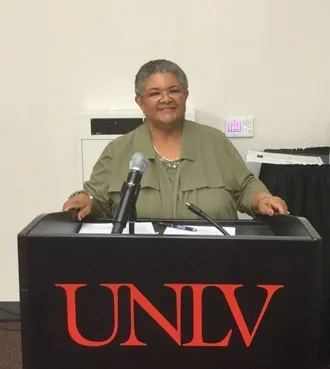 The Economic Summit and Student Leadership Conference is a one-day financial literacy, college and career preparation event for middle school and high school students and their families in Southern Nevada. The ES&SLC has enabled more youth and their families to obtain important information from a variety of professionals in the areas of finance, scholarships, college and careers and entrepreneurship.  The ES&SLC has been attended by more than 3000 students and their parents and has also provided over $30,000.00 in scholarships to graduating seniors from Clark County Nevada. 
The event is free and open to the public; however, special emphasis is placed on recruiting youth at Title I schools. The ES&SLC will introduce and/or reinforce concepts of personal financial responsibility in youth – as well as equip parents to become financial role models. Additional directives include helping families navigate the scholarship and college application processes and exposing youth to careers in Science, Technology, Engineering and Math and other careers leading to Economic Empowerment.
Nakia Barker
Leaha Crawford

Aijah Daley

Brenda Dumas
Kamalisha Green
Tanya Flanagan
Carmen Jones*
Barbara McCants-Hill
Amanda McWilliams
Ebonee Nelson
Renee Rayes
Miranda Richardson
Deanna Riddle*
Keysa Rogers
Natasha Williams
Zulema Wilson
Adrian Allen
Eric Curtis
Jerry Kennebrew*
Mario Kyle
Urban League Young Professionals
Raychel Holbert
Virginia Johnson*
Kaleena Marshall
Kendahl Williams